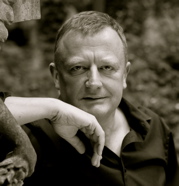 Patrick Hawes (Composer & Director of Hawes Music)
Born in Grimsby, Patrick Hawes is an English composer who has made his mark as a torchbearer of the English musical tradition of Vaughan Williams and Delius.  He first came to public recognition in 2002 with the release of his debut album Blue in Blue.  This was made CD of the Week on Classic FM and Patrick consequently became the Classic FM Composer in Residence from 2006-7.  In 2010 he composed the Highgrove Suite for HRH The Prince of Wales which was premiered at Highgrove House by the Philharmonia.  In recent years he has worked with some of the country's finest musicians and in 2013 signed a three-album record deal with Decca Records.  The first album with them was released in March 2014 and reached Number One in the classical charts.  Entitled Angel it features the Choir of New College Oxford, the Royal Philharmonic Orchestra as well as guest soloists.  Patrick has written several new works to mark the centenary of the outbreak of the First World War including Eventide: In Memoriam Edith Cavell, I Know The Music and The Angel of Mons.  www.patrickhawes.com
Andrew Hawes (Priest, Poet & Librettist)
Canon Andrew Hawes was born in Grimsby and schooled at De Aston School, Market Rasen.  He left Lincolnshire for six years to study Medieval and Modern History at Sheffield University and to train for the Priesthood at Westcott House Cambridge.  He also read for a Theology Degree at Emmanuel College.  Returning to his home Diocese of Lincoln to be ordained in 1980, he spent four years as curate in his birthplace, followed by five years as Vicar of Lutton with Gedney Drove End, Dawsmere, also in Lincolnshire.  In 1989 he came to his present post where he is Warden of Edenham Regional House Retreat Centre and Vicar of Edenham, Witham on the Hill and Swinstead.  He has been married for thirty-seven years to Siân and has five children and seven grandchildren.  Andrew's other 'career' is as a poet and librettist co-writing many works with his composer brother Patrick.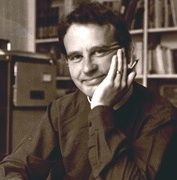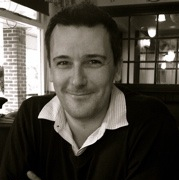 Andy Berry (Manager to Patrick Hawes & Director of Hawes Music)
Having worked as a senior scientist for a major pharmaceutical company for many years, Andy 'jumped ship' in 2011 to work with Patrick full-time as his manager.  His analytical and scientific skills developed as a scientist have stood him in good stood for the music industry particularly when liaising with record companies, producers, engineers, singers' choirs and orchestras for recordings and concerts.  As manager for Patrick Hawes, Andy also deals with contract negotiation, publicity and promotion, and management of the website and company accounts.
Andrew Jones (Typesetter)
Andrew studied at the Royal Academy of Music. Encouraged by John Gardner he sent arrangements to Boosey & Hawkes for consideration, beginning a process which led to him being offered work hand copying orchestral parts.  This was just over 30 years ago, and during this time he has moved from hand copying, through process-engraving (using the Notaset dry transfer system) to computerised music setting.  Andrew was fortunate to learn from some of the last working music engravers in the United Kingdom and has, during the course of his career, worked for all the major music publishers in this country and abroad.